Best commercial construction company in tampa FL
Unparalleled Turnkey Commercial Construction Company
Van Bebber & Associates, Inc. is a fully licensed and insured Design/Build Commercial Construction Company that serves Tampa, Florida. Van Bebber & Associates has earned an excellent reputation as a competent and trustworthy company capable of providing every aspect of your next project from conception to completion.
At Van Bebber, exceeding our client's expectations is our goal. Our experienced team is flexible and accommodating to each client's specific needs. Regardless of which project delivery system or services our clients choose, you can feel confident in our well-established and enhanced processes for driving success. Our elite clientele recognizes us for the following unparalleled services we offer.
"They have an incredible relationship with each of their subs that come in. They really do an amazing job whether it from flooring to plumbing to cabinets to mechanical."

Farina Orthodontic Specialists
"I know that Van Bebber & Associates has a rich history and a great reputation in the industry for doing quality work, and being fair & honest. They stand behind what they do."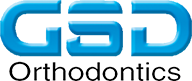 Trusted by over 500 CLients since 1957
Sqft. of Medical, Dental, & Hospital Space
Van Bebber & Associates Services
"The process of building such a large and complicated project was made surprisingly simple, due to the fact that there is great communication, work-ethic, and a desire for Van Bebber & Associates, Inc. to make their customers happy. I was very pleased with the final product, and our patients cannot say enough about how wonderful the new office is, even years after it was completed."
"It is difficult to find people in this particular business who are not only trustworthy, but truly care about what they do. I would, without any hesitation, recommend Van Bebber and Associates to any professional who is looking to build an office in the Tampa area. It has been a sincere pleasure working with your team. Thank you."
"The quality of the work completed was unbeatable and their attention to detail was unmatched. They provided many suggestions during the building process that ended up saving not only thousands, but tens of thousands of dollars."
"They worked with me and tried to fit my busy schedule, they understood my concerns and inquires, they supported me with their excellent subcontractors and they exceeded my expectation demanding good results and materials. What else could I wish!!!"
"Van Bebber and Associates did a phenomenal job with our buildout. Bridgett and Greg are incredible partners for medical/dental construction project because they LISTEN and RESPOND. In any service oriented business, these are the key ingredients, but it doesn't end there. Van Bebber has the knowledge and experience to bring your project into fruition within the time you need and at the level of quality and function that you desire."
We would like to help with whatever your needs are. Please take advantage of our site to send us your requests, questions or comments.